Here is an excerpt from an article from Good House Keeping that can be found here.
One of the easiest ways to update your home is by swiping on a fresh coat of paint. No matter which room you're in — the bedroom, kitchen, or bath — adding a new color to your walls or furniture is a cheap and commitment-free way to make an eye-catching change. And because paint is totally reversible, it's also one of the best ways to incorporate some of the latest interior design trends into your home every few years.
If you're ready to make a major change this year, look no further than the top paint colors of 2020, which run the gamut from bubbly blush to earthy clay. To find these paint ideas, we asked interior designers which colors they expected to see in abundance in the new year. Whether your style is modern or traditional, minimalist or extravagant, there's a 2020 paint color for you. And if you need even more low-cost ways to revamp your space, try one of these DIY home decor projects.
White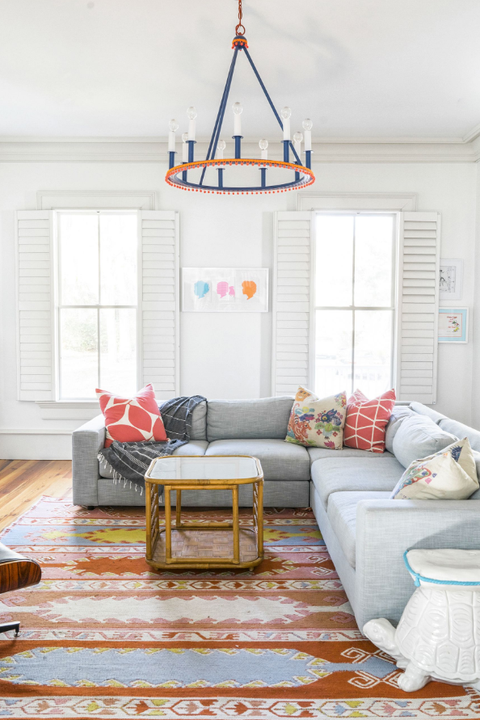 ABBY MURPHY
One of the biggest paint color trends of 2020 is white on white on white — but this concept is anything but boring. "While this might have been a sterile envelope before, it's only getting more subtle and layered," says interior designer Breeze Giannasio. "We'll see moody white set against clean, modern whites, lending age and depth to this versatile color."
2) Blush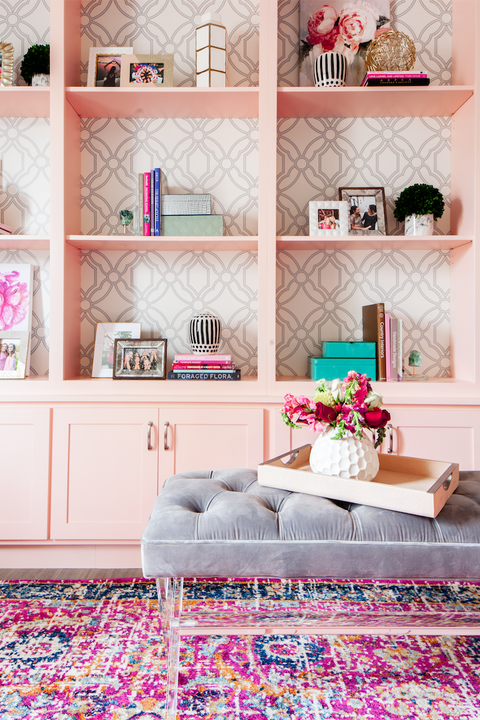 STUDIO TEN 25 INTERIORS/EMILY HART
Ever since the term "millennial pink" was coined around 2016, the color has become an interior design phenomenon. "Blush will continue to be big in 2020 due to its ability to feel modern when mixed with warmer jewel tones and its ability to bring a chic feel to any room or piece of furniture," says interior designer Abbe Fenimore of Studio Ten 25.
3) Navy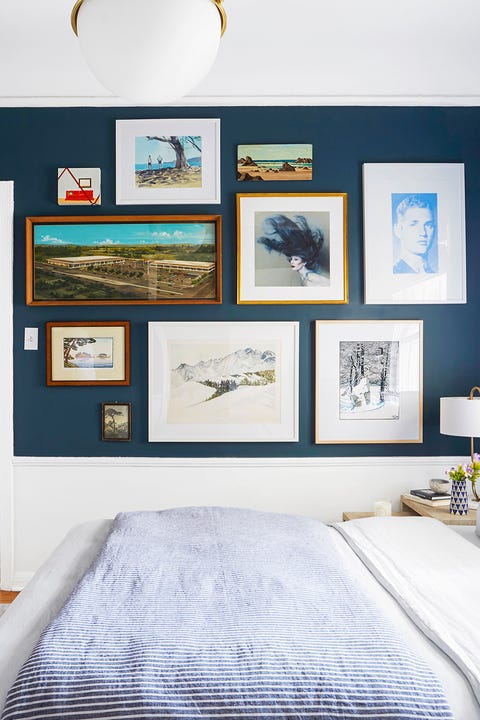 ZEKE RUELAS
Each of the designers we spoke with said navy was likely to be one of the biggest paint color trends of 2020. "Navy has become a great alternative to black and it pairs with so many looks," says Fenimore. "I love seeing bathrooms and kitchen cabinets in navy; it brings a dash of sophistication to a space without feeling too harsh."
4) Burnt Orange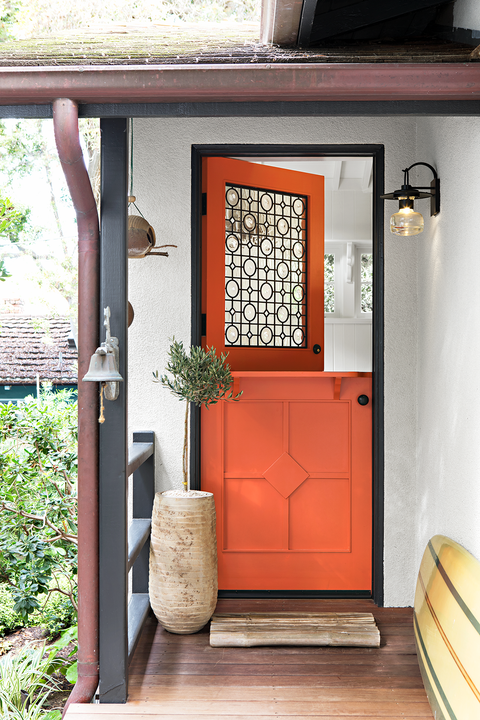 KARYN R. MILLET
Burnt orange and rust shades add an invigorating pop of color to any space — just make to sure use them in moderation. "Think your front door or a guest bathroom," says Giannasio. "Someplace where you're not confronted with the color every day.
5) Peacock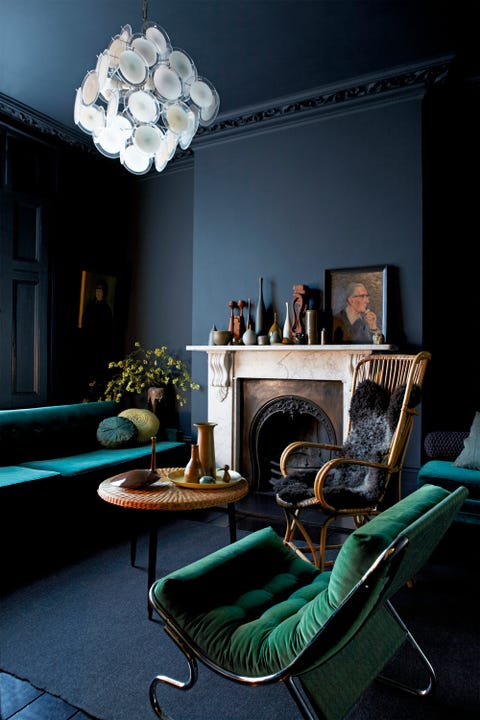 GRAHAM ATKINS-HUGHES
Moody paint colors, such as peacock blue, charcoal, and off-black, are ready to take center stage in the new year. "We've been celebrating jewel tones for a while now, and 2020 will continue to tease out handsome enveloping hues that have both a calming and invigorating effect," says Giannasio.
6) Hunter Green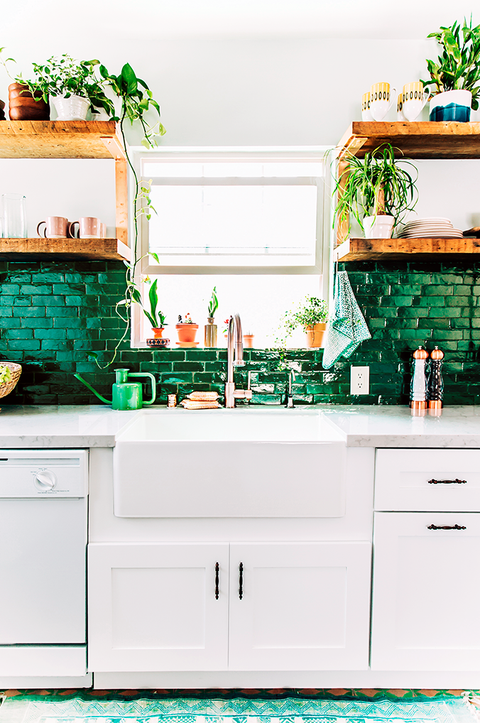 DANAE HORST
In a similar vein as navy blue, other classic masculine colors, such as saddle brown and hunter green, are expected to have a moment. "They're timeless, chic, and handsome," says Giannasio.
7) Clay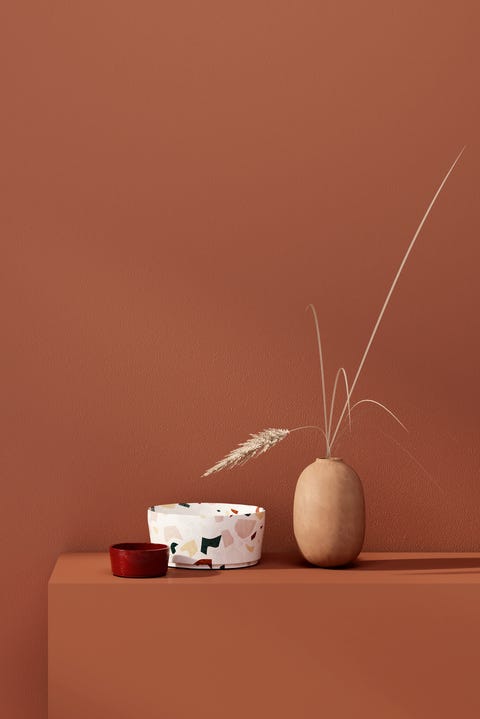 JZHUKGETTY IMAGES
In 2019, Sherwin-Williams named its Cavern Clay terracotta paint its color of the year, and you can expect to continue to see warm putty paint colors inspired by aged plaster, earthenware, and clay in the new year. "One of the emerging design trends is an appreciation of patina and age and this is one avenue to invoke it through color," says Giannasio. 0 View